Bringing Innovative Technologies to the Communications Sector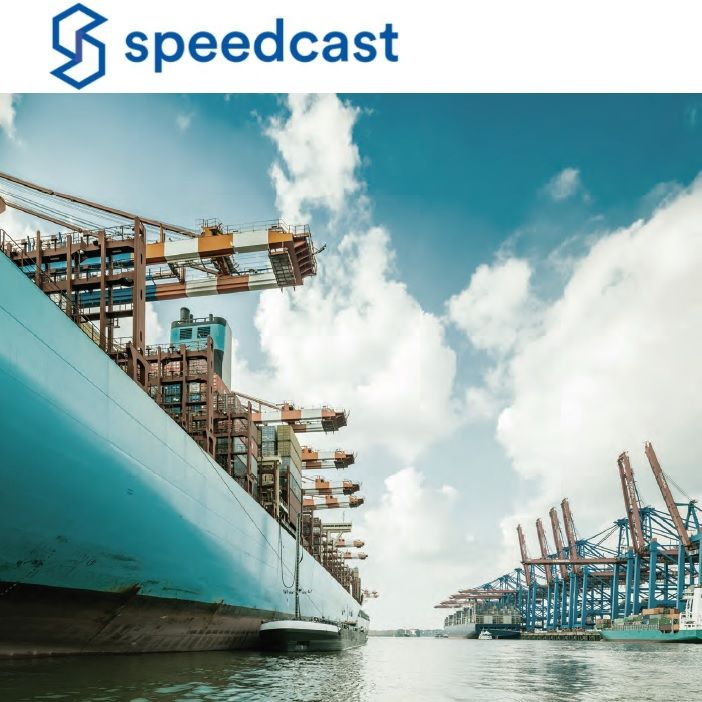 Plug and Play Partner to Drive Innovation
Sydney, May 7, 2018 AEST (ABN Newswire) - Speedcast International Limited (

ASX:SDA
) (

FRA:7SC
), the world's most trusted provider of remote communication and IT services, and Plug and Play, the world's largest global innovation platform and startup accelerator, announced a strategic partnership focused on the advancement of technology within the communication and IT services sector.
Speedcast's decision to partner with Plug and Play demonstrates the company's commitment to innovation and will accelerate the development of new technologies and business models. The partnership directly links Speedcast with high-potential startups and builds a collaborative environment to focus on technology innovation.
"We are excited about our partnership with Plug and Play, which is the first partnership of its kind in the remote communication and IT services sector," said Tim Bailey, Executive Vice President, Products, Marketing & Business Development, Speedcast. "We are committed to be at the forefront with new technologies that enable us to develop new solutions for our customers. The relationship with Plug and Play helps accelerate Speedcast's innovation capabilities."
Speedcast will join as an Anchor Partner in the Supply Chain & Logistics Program in collaboration with other partners such as CMA CGM, DHL, Lufthansa Cargo, Maersk, Panasonic, and Union Pacific in Silicon Valley. Plug and Play's Supply Chain & Logistics Program will ensure engagement with a select group of startups exploring new ideas and the development of technologies linked to Speedcast´s product roadmap.
"Plug and Play is the ultimate innovation platform, bringing together the best startups and the world's most advanced corporations," said Saeed Amidi, Founder and CEO of Plug and Play. "We are pleased that Speedcast has chosen to partner with us."
About Plug and Play
Plug and Play is a global innovation platform. Headquartered in Silicon Valley, we have built accelerator programs, corporate innovation services, and an in-house VC to make technological advancement progress faster than ever before. Since inception in 2006, our programs have expanded worldwide to include a presence in over 20 locations globally giving startups the necessary resources to succeed in Silicon Valley and beyond. With over 6,000 startups and 220 official corporate partners, we have created the ultimate startup ecosystem in many industries. We provide active investments with 200 leading Silicon Valley VCs, and host more than 700 networking events per year. Companies in our community have raised over $7 billion in funding, with successful portfolio exits including Danger, Dropbox, LendingClub, PayPal, SoundHound, and Zoosk. For more information, visit www.plugandplaytechcenter.com.
About Speedcast International Ltd

Speedcast International Ltd (ASX:SDA) is the world's largest remote communications and IT services provider. The company delivers critical communications solutions through its multi-access technology, multi-band and multi-orbit network of 80+ satellites and an interconnecting global terrestrial network, bolstered by extensive local support from 40+ countries. Speedcast is uniquely positioned as a strategic partner, tailoring communications, IT and digital solutions to meet customer needs and enable business transformation. The company provides managed information services with differentiated technology offerings, including cybersecurity, crew welfare, content solutions, data and voice applications, IoT solutions and network systems integration services. With a passionate customer focus and a strong safety culture, Speedcast serves more than 3,200 customers in over 140 countries in sectors such as Maritime, Energy, Mining, Enterprise, Media, Cruise, Humanitarian and Government. Learn more at Speedcast.
Toni Lee Rudnicki
Vice President, Global Marketing
Speedcast International Ltd
ToniLee.Rudnicki@Speedcast.com
+1-832-668-2634
Related CompaniesSpeedcast International Ltd