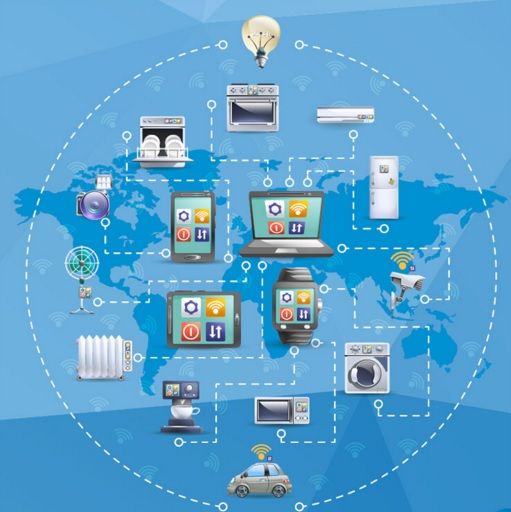 Xped Receives Platinum Membership with Open Connectivity Foundation
Melbourne, Oct 12, 2016 AEST (ABN Newswire) - Xped Limited (

ASX:XPE
) ("Xped" or "the Company") is pleased to announce it has been accepted as a Platinum Member of the Open Connectivity Foundation ("OCF").
Xped recently joined the OCF community and following endorsement as a Platinum member will continue to raise its awareness amongst the members of the community.
The Company has access to additional benefits within the OCF including:
- Eligible to have a representative elected to the Board of Directors
- Eligible to have a representative appointed or elected as an Officer of the organization
- Eligible to participate and Chair in the Work Groups and Task Groups
Chris Wood who is based in the USA for Xped, will look to participate in Working Groups including eligibility for Chair and will be working alongside other platinum members including Dell, IBM, HP, Comcast and Honeywell.
In further news OCF, sponsor of the IoTivity open source project, and AllSeen Alliance, which provides the AllJoyn(R) open source IoT framework, have announced that the two organizations' boards have approved a merger under the OCF name and bylaws. This merger will advance interoperability between connected devices from both groups, enabling the full operating potential of IoT and representing a significant step towards a connected ecosystem.
The newly merged groups will collaborate on future OCF specifications, as well as the IoTivity and AllJoyn open source projects. The expanded OCF board of directors will consist of executives from a wide array of leading companies: AB Electrolux, Arcelik A.S., ARRIS International plc, CableLabs, Canon, Inc., Cisco Systems, Inc., GE Digital, Haier, Intel, LG Electronics, Inc., Microsoft, Qualcomm, Samsung Electronics, and Technicolor SA.
ABOUT OPEN CONNECTIVITY FOUNDATION
Billions of connected devices (devices, phones, computers and sensors) should be able to communicate with one another regardless of manufacturer, operating system, chipset or physical transport. The Open Connectivity Foundation (OCF) is creating a specification and sponsoring an open source project to make this possible. OCF will unlock the massive opportunity in the IoT market, accelerate industry innovation and help developers and companies create solutions that map to a single open specification. OCF will help ensure secure interoperability for consumers, business, and industry.
http://www.openconnectivity.org
For more information please visit:
http://www.abnnewswire.net/lnk/25O05962
About XPED Ltd

XPED Ltd (ASX:XPE) is an Australian Internet of Things ("IoT") technology business. Xped has developed revolutionary and patent-protected technology that allows any consumer, regardless of their technical capability, to connect, monitor and control devices and appliances found in our everyday environment. Xped provides technology solutions for Smart Home, Smart Building, and Healthcare.
At Xped, we're Making Technology Easy Again(TM)
For Xped Inquiries:
Company Secretary
T: +61-3-9642-0655
E: info@xped.com
www.xped.com
Related CompaniesXPED Ltd