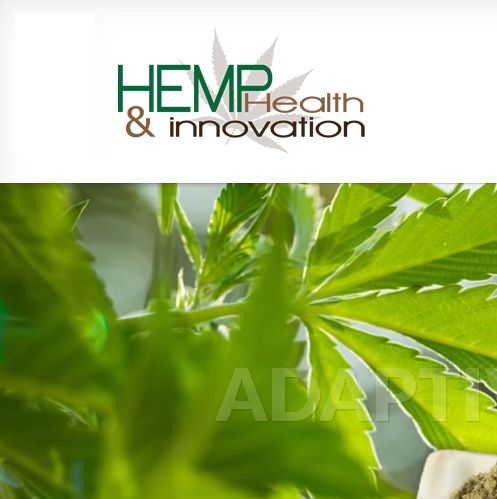 Hemp seed milk with your hemp breakfast cereal?
Sydney, Oct 5, 2017 AEST (ABN Newswire) - As soon as hemp seed food products become legal from November 12, Nimbin-based producer Vitahemp will be ready to start selling.
Company founder Andrew Kavasilas has been an active campaigner for hemp-based food since 1999 and spruiks the controversial seed as an alternative grain for use in a variety of products such as milk and breakfast cereal.
"In the same way that you have hundreds of researchers trying to discover the perfect grain of wheat, so too will we have the same development in hemp," he told Stockhead.
"Products like hemp seed milk already sit in supermarket shelves overseas, we are just the last western company to legalise it.
Hemp seed food maker Vitahemp is a subsidiary of Medical Cannabis Limited (MCL), which is majority owned by Queensland Bauxite (

ASX:QBL
).
Queensland Bauxite Limited (

ASX:QBL
) climbed 8 per cent to 1.4c on Tuesday.
Vitahemp is one of three Australian companies to enter the help seed food market when it becomes legal next month.
Besides hemp seed milk and breakfast cereal, VitaHemp is exploring hemp seed muesli bars, salad dressings, pasta and even lollies.
MCL was founded by longtime cannabis advocate Andrew Kavasilas, who is also Secretary of the Australian Hemp Party.
"Numerous studies have found the nutritional qualities of hemp seeds to be most beneficial for human consumption," Mr Kavasilas told investors in July.
He cited Canada's double digit growth in hemp seed demand since its inception in 2002 but warned the current trend towards anything cannabis-related was to be taken with a grain of salt.
"In Australia we are the last to get on board. Countries like India and China never stopped growing the seeds and are ready to scale up for western demand," he said.
"There is propriety around hemp seed, with only three companies that have rights to supply seed, but we are cautious about how many we put in the ground."
MCL is also farming cannabis in northern NSW and producing "vast amounts of cannabinoids" for use in medical cannabis applications.
A partnership with soy-milk producer Vitasoy has previously been announced, with a wider range of products put to market as the harvest progresses to its peak in April.
Mr Kavasilas said any connotation that hemp seed was in any way related to drugs was "just preposterous.
"Until the debate matures in Australia we will always be talking about why it shouldn't be allowed as opposed to why it isn't.
"There's a big difference between health and intoxication.
"People need to keep the pressure on government to ensure that medicinal cannabis passes in law. It will be much slower than people think."
View the Original Story Here:
http://www.abnnewswire.net/lnk/EPJZSTM9
This story was originally published at Stockhead.com.au
About Queensland Bauxite Ltd

Queensland Bauxite Limited (ASX:QBL) is an Australian listed company focused on the exploration and development of its bauxite tenements in Queensland and New South Wales. The Company's lead project is the South Johnstone Bauxite Deposit in northern Queensland which has rail running through the project area and is approximately 15-24 kilometres from the nearest deep water port. The Company intends to become a bauxite producer with a focus on commencing production at South Johnstone as early as possible. The Company also pursues additional investment opportunities, and has agreed to acquire a 100% shareholding in Medical Cannabis Limited, an Australian leader in the hemp and Cannabis industries, and a 100% shareholding in Medcan Australia Pty Ltd, a company with an ODC cultivation and production License and a DA approved Cannabis production and manufacturing facility.
About Stockhead.com.au

Stockhead is a free news service dedicated to covering the stories of emerging, ASX-listed companies. Stockhead operates a team of experienced, full-time journalists and contributors who produce independent journalism covering small cap ASX companies in sectors such as resources, healthcare and technology.
Queensland Bauxite Ltd
Tel: +61-2-9291-9000

For further information or any queries please email the Company at:
sfeldman@queenslandbauxite.com.au
Related CompaniesStockhead.com.au
Queensland Bauxite Ltd