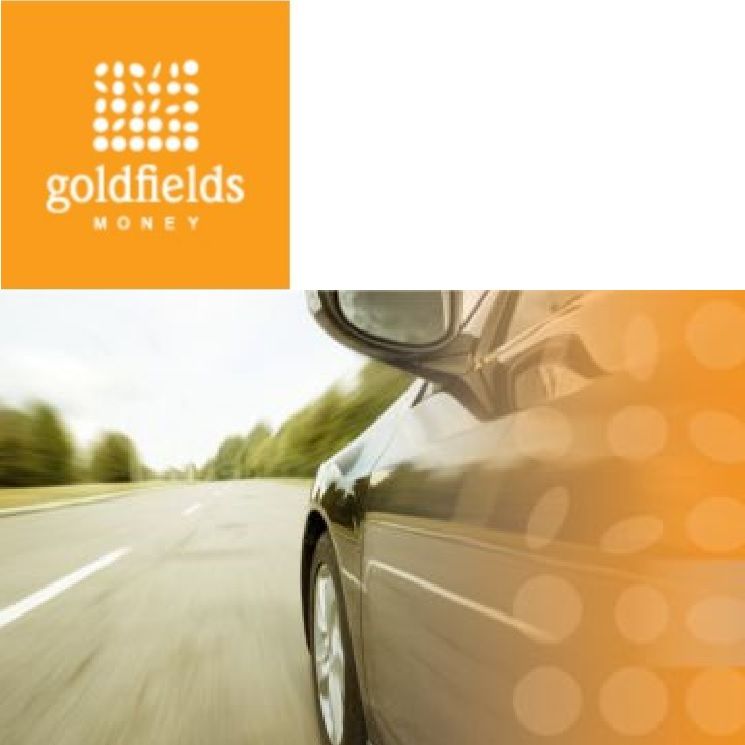 Trading Update and Satisfaction of Conditions
Perth, Feb 5, 2018 AEST (ABN Newswire) - Goldfields Money Limited (

ASX:GMY
) ("Goldfields Money" or the "Company") is pleased to provide the following trading update for Goldfields Money and Finsure for the first half of the 2018 financial year. Both companies are working on the preparation of auditor reviewed results, which are expected to be completed during February 2018.
The Company is also pleased to announce that several conditions precedent to the proposed merger between the Company and Finsure ("Finsure Transaction"), as outlined in the Company's announcement of 15 January 2018, have been met.
Goldfields Money Trading Update
Goldfields Money experienced strong growth during the 6 months ended 31 December 2017, with loan settlements for the period of ~$24 million, the largest 6 monthly settlement results recorded by the Company. As at 31 December 2017 Goldfields Money's total loan book grew to ~$201 million (compared to ~$183 million as at 30 June 2017).
Notwithstanding one-off costs incurred in responding to the Firstmac takeover offer and progressing the Finsure Transaction, pleasingly Goldfields Money expects to report a profit for the half-year ended 31 December 2017.
Finsure Trading Update
Finsure continued to grow from strength to strength during the 6 months ended 31 December 2017 with the total loan book at the end of the period growing to ~$30 billion (prior to the NHL acquisition), loan settlements during the period reaching more than $6 billion and its broker network growing to 1,370 loan writers.
Compared to previous half years, in H1FY18 Finsure generated record loan settlements ($6.3 billion compared to the previous record half of $5.9 billion in H1FY16) and a record number of loan volumes with 23,561 individual loans settled. Additionally, Finsure's total historical book size and total loan writer network numbers as at 31 December 2017 were the highest on record.
The charts below summarise the continued growth of Finsure over the last five years. (see link below)
Conditions Precedent
On 31 January 2018, Finsure completed a wholesale portfolio acquisition in satisfaction of a condition of the Finsure Transaction by acquiring wholesale mortgage manager Nationalcorp Home Loans ("NHL"), which manages a white-labelled loan book with a current balance of ~$725 million. The acquisition increases the size of Finsure's wholesale portfolio to ~$2.2 billion and total historical book to ~$30.6 billion. NHL is expected to add ~$1.2 million of current run-rate cash EBITDA (excluding NPV of future trail income) to Finsure on a pro-forma consolidated basis.
In satisfaction of another condition of the Finsure Transaction, Bendigo and Adelaide Bank Limited has provided its consent for the Finsure Transaction to proceed. Goldfields Money and Finsure are pleased to receive the continued support of Bendigo and Adelaide Bank Limited.
Goldfields Money and Finsure continue to work towards satisfaction of the remaining conditions of the Finsure Transaction and a further update will be provided as progress unfolds.
If you require assistance, you can call the Goldfields Money Shareholder information line on 1300 308 375 (within Australia) or +61 8 6314 6314 (outside Australia) at any time between 9:00am and 5:00pm (AWST) on Monday to Friday.
About Finsure Holding Pty Limited
Established in 2011, Finsure had set out to build a competitive and holistic offering for mortgage brokers in Australia with the aim to become a dominant player in the industry. Since inception, Finsure has positioned itself as a leader in the market in offering a diverse lending panel, flexible commission models, lead generation and mortgage broker support services. Through the acquisition of LoanKit in 2013 and a growing brand presence in the marketplace, Finsure has become one of the fastest growing aggregation business in the industry. Finsure was also recently named Aggregator of the Year for 2017 at the Australian Mortgage Awards.
At the very core of the Finsure business ethos is the desire to provide the strongest value proposition to all partners and clients. It is this principle that underpins who Finsure is as an organisation, and why they are able to provide the maximum value to those who align with us. As at 31 December 2017, Finsure has a network in excess of 1,300 loan writers across Australia, and a historical book of ~$30 billion.
To view charts, please visit:
http://abnnewswire.net/lnk/R36WF7QZ
About Goldfields Money Ltd

Goldfields Money (ASX:GMY) is Australia's new revolutionary digital bank, distributing first class products through a largely branchless distribution network. A bank without the bank. This digital banking platform is built on the recently implemented mobile first, world class core banking system provided by Temenos and our proprietary mortgage distribution software "Loankit".
Goldfields is ASX listed (ASX:GMY) with two key divisions:
Banking (operates under "Goldfields Money" and "Better Choice" brands) - an APRA regulated bank that offers deposit and loan products that are funded either on-balance sheet or off-balance sheet through a range of third party lenders. Our deposits are all guaranteed by the Australian Government Deposit Guarantee for up to $250,000 per customer. We are the new approach to banking in Australia, we're honest, with transparent bank practices and a straightforward approach to you and your money. It's all yours, honestly.
Mortgage Aggregation (operates under "Finsure" and "Loankit" brands) - an ASIC regulated mortgage aggregation and software technology platform with over 1,475 loan writers as of 31 August 2018. Finsure puts brokers first and is a leader in the market in offering a diverse lending panel, flexible commission models, training, lead generation, proprietary SaaS and mortgage broker support services. Finsure was also recently named Aggregator of the Year for 2017 at the Australian Mortgage Awards.
You can read more about us at www.goldfieldsmoney.com.au and www.finsure.com.au.
Investor / Media Enquiries
Simon Lyons
Executive Director & CEO
Goldfields Money
slyons@goldfieldsmoney.com.au
Ph: +61-8-9438-8888
M: +61-417-178325

Andrew Rowell
Director - Investor Relations
Cannings Purple
arowell@canningspurple.com.au
Ph: +61-8-6314-6314
M: +61-400-466-226
Related CompaniesGoldfields Money Ltd