Proposed Finsure Merger Update & Strategy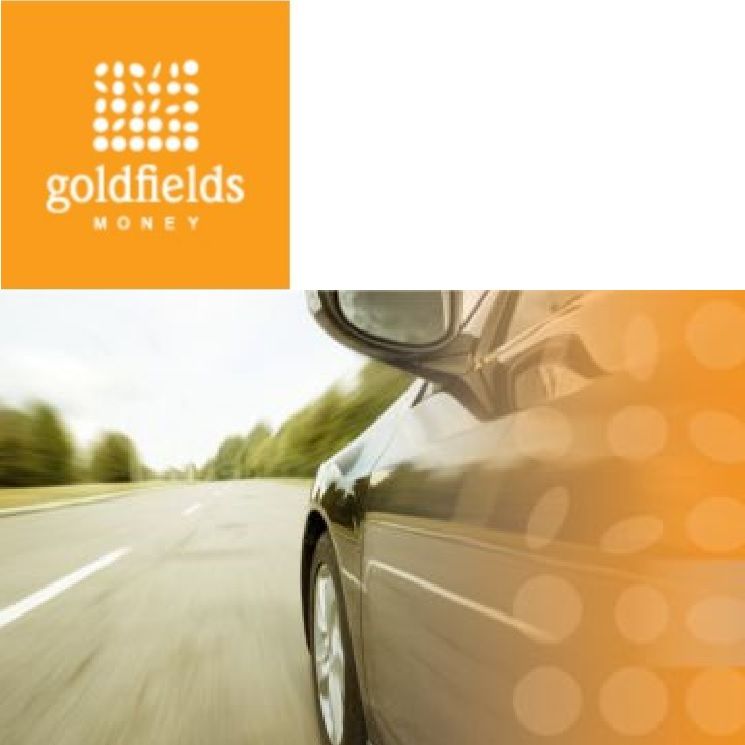 Investor Presentation and Results Release
Perth, Feb 26, 2018 AEST (ABN Newswire) - Goldfields Money (

ASX:GMY
) has returned to profitability in H1 FY18 with a statutory profit after tax of $62,707 and an underlying profit after tax of $362,638.
Summary of H1 FY18
- H1 FY18 marked a return to profitability for Goldfields Money Limited ("Goldfields Money" or the "Company") with a statutory profit after tax of $62,707 and an underlying profit after tax of $362,638 (after accounting for transaction costs incurred in relation to the Firstmac takeover offers and proposed Finsure merger)
- The Company continued growth of its loan portfolio and delivery of the new core banking platform to enhance Goldfields Money's digital banking capabilities. This project is currently at an advanced stage of implementation and the new platform is expected to "go live" in the coming weeks
- A record of $23.8 million new loans were settled in H1 FY18 with total loans under management increasing to $200.5 million, which is reflective of the Company's investment in developing and expanding distribution capabilities
- Major shareholder Firstmac made an unsolicited takeover offer for Goldfields Money in H1 FY18, initially offering $1.12 per share and later increasing the offer to $1.27 per share, which the Directors recommended that shareholders reject. Firstmac's offer expired without a single share being sold to them
- In November 2017, the Company announced a proposed merger with Finsure, with Goldfields Money shares to be valued at an attractive issue price of $1.50 per share to Finsure. Both Goldfields Money and Finsure continue to progress the proposed merger, which aligns with the Company's strategy of building distribution and origination capabilities via a broker led distribution strategy
To view the full presentation, please visit:
http://abnnewswire.net/lnk/4WMDI5GY
To view the Half Year Report, please visit:
http://abnnewswire.net/lnk/7NQT3I96
About Goldfields Money Ltd

Goldfields Money (ASX:GMY) is Australia's new revolutionary digital bank, distributing first class products through a largely branchless distribution network. A bank without the bank. This digital banking platform is built on the recently implemented mobile first, world class core banking system provided by Temenos and our proprietary mortgage distribution software "Loankit".
Goldfields is ASX listed (ASX:GMY) with two key divisions:
Banking (operates under "Goldfields Money" and "Better Choice" brands) - an APRA regulated bank that offers deposit and loan products that are funded either on-balance sheet or off-balance sheet through a range of third party lenders. Our deposits are all guaranteed by the Australian Government Deposit Guarantee for up to $250,000 per customer. We are the new approach to banking in Australia, we're honest, with transparent bank practices and a straightforward approach to you and your money. It's all yours, honestly.
Mortgage Aggregation (operates under "Finsure" and "Loankit" brands) - an ASIC regulated mortgage aggregation and software technology platform with over 1,475 loan writers as of 31 August 2018. Finsure puts brokers first and is a leader in the market in offering a diverse lending panel, flexible commission models, training, lead generation, proprietary SaaS and mortgage broker support services. Finsure was also recently named Aggregator of the Year for 2017 at the Australian Mortgage Awards.
You can read more about us at www.goldfieldsmoney.com.au and www.finsure.com.au.
Investor / Media Enquiries
Simon Lyons
Executive Director & CEO
Goldfields Money
slyons@goldfieldsmoney.com.au
M: +61-417-178325
Related CompaniesGoldfields Money Ltd