Capital Raising and Finsure Transaction Update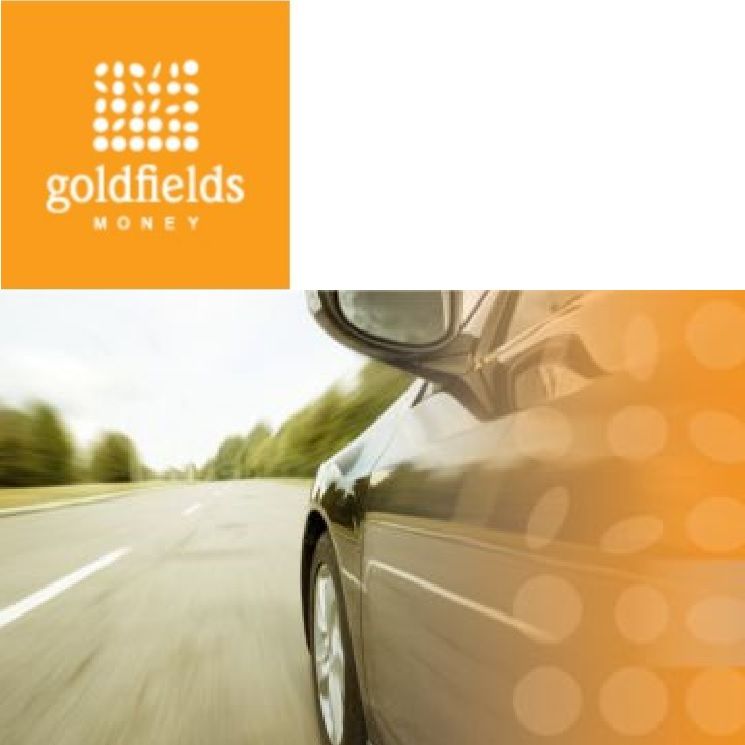 Investor Presentation
Perth, April 18, 2018 AEST (ABN Newswire) - Goldfields Money Ltd (

ASX:GMY
) provides the Company's latest Investor Presentation.
TRANSACTION OVERVIEW
The proposed merger with Finsure involves the acquisition by Goldfields Money of 100% of the diluted shares in Finsure via the issue of Goldfields Money shares.
Key Terms
CONSIDERATION SHARES
Goldfields Money proposes to issue 40,750,000 fully paid ordinary shares to Finsure shareholders based on an agreed issue price of $1.50 per share valuing Finsure at ~$61 million and the merged group at ~$98 million
BOARD COMPOSITION
Finsure co-founder and CEO, John Kolenda, has joined the Goldfields Money Board at the invitation of the existing Board
CONDITIONS
The proposed merger is subject to satisfaction (or waiver, if applicable) of the remaining conditions:
- Obtaining all necessary regulatory approvals (including FSSA approval from the Federal Treasurer)
- Obtaining all necessary Goldfields Money shareholder approvals
- ASX approving the quotation of Goldfields Money shares issued as consideration
- No Goldfields Money or Finsurematerial adverse effect or "prescribed event"
OPPORTUNITY TO VOTE
- Goldfields Money shareholders will be given the opportunity to vote on the proposed merger with Finsure, which will be subject to a simple majority vote (i.e. >50%)
TIMELINE
Dispatch Notice of Meeting: May 2018
Shareholder meeting: June 2018
Completion: June 2018
Key Benefits
DIVERSIFIED REVENUE STREAMS
- Access to diversified revenue streams including aggregation, wholesale product offerings, broker subscription fees
- Broader geographical exposure including an established east coast presence
INCREASED LOAN VOLUMES
- Access to increased loan volumes by joining Finsure's panel of lenders, and the potential opportunity to fund part of the wholesale and white-label businesses
LOWER COST FUNDING
- Access to lower cost funding via Finsure's distribution channels for deposit products including term deposits and transaction accounts
ACHIEVE NEW MARKET STATUS
- Ability to fast-track Goldfield Money's aim of becoming a diversified financial services business with banking status by leveraging complimentary services and increasing scale
OPERATIONAL SYNERGIES
- Whilst the intention is to keep the Goldfields Money and Finsure businesses operationally separate, there are a number of opportunities to rationalise functions that are duplicated including back-office support and credit assessment
To view the full presentation, please visit:
http://abnnewswire.net/lnk/553895V1
About Goldfields Money Ltd

Who is Goldfields Money Limited (ASX:GMY)? We're the little bank that could, the plucky regional credit union who grew into a national, straight-talking, digitally savvy alternative to traditional banking in Australia. We are the new approach to banking in Australia, we're honest, with transparent bank practices and a straightforward approach to you and your money. It's all yours, honestly.
We've had some awesome projects come to fruition this year which make managing your money with us simple. We've replaced our core banking system with the latest, state-of-the-art advancements in banking technology. Think of core banking systems as the beating heart of every banking institution. Some core banking systems currently operating out there are now over 30 years old and layered with patches and workarounds as new technology has evolved, such as; online banking, smartphones, and data security. The replacement of our core banking system makes us better than we were before. Better, stronger, faster.
We are listed on the ASX (ASX:GMY) and regulated by APRA. See the official looking logo below? It means depositors enjoy the same protection as the big banks with deposits guaranteed by the Australian Government for up to $250,000 per customer (including business accounts). You can read more about us at www.goldfieldsmoney.com.au
From everyday savings and investment accounts, business accounts, personal loans or home loans Goldfields Money offers uncomplicated banking products to suit your situation. We get you.
Investor / Media Enquiries
Simon Lyons
Executive Director & CEO
Goldfields Money
E: slyons@goldfieldsmoney.com.au
M: +61-417-178325
Related CompaniesGoldfields Money Ltd