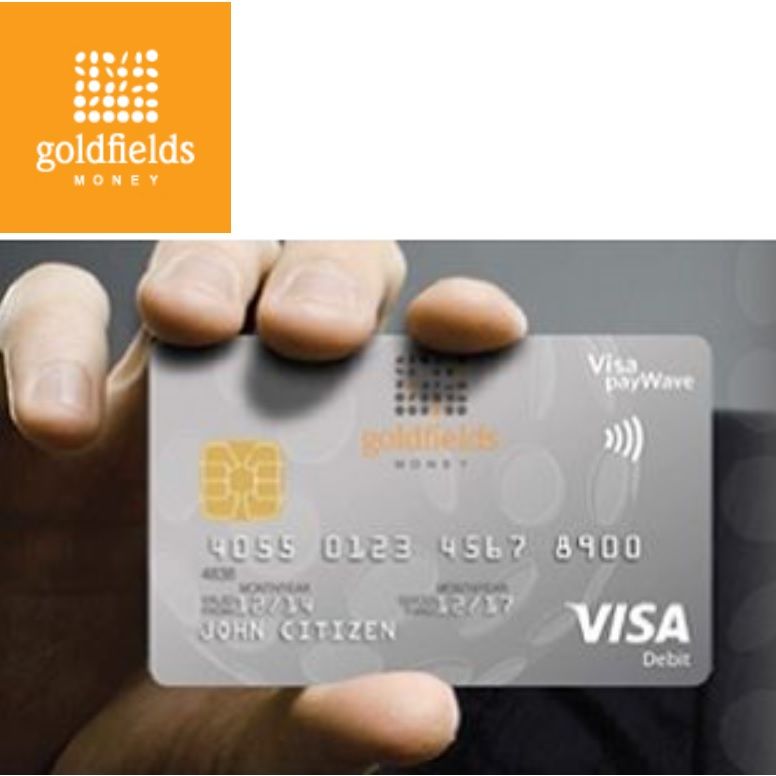 Capital Raise and Finsure Transaction Update
Perth, April 18, 2018 AEST (ABN Newswire) - Goldfields Money Limited (

ASX:GMY
) ("Goldfields Money" or the "Company") is pleased to announce that it has received binding commitments from international and local institutional investors, and sophisticated investors to successfully raise gross proceeds of ~$4.7 million by way of a placement of new fully paid ordinary shares ("Placement").
The Company is also pleased to provide an update in relation to the proposed merger between the Company and Finsure ("Finsure Transaction"), including the anticipated transaction timetable and satisfaction of another condition precedent.
Placement Details
The Placement will result in the issue of 3,379,000 new fully paid ordinary shares at an issue price of $1.40 to raise ~$4.7 million (before costs). The new shares will be issued on the same terms as the Company's existing ordinary shares.
The net proceeds from the Placement will be used to support the Company's prudential capital requirements and enable the Company to pursue further lending growth.
Settlement of the Placement is expected to occur on 24 April 2018, with issue and trading of Placement shares expected to commence on 26 April 2018.
The Placement was heavily over-subscribed and represents the maximum number of ordinary shares able to be issued without shareholder approval under Goldfields Money's ASX Listing Rule 7.1 placement capacity.
Finsure Transaction Update - Transaction Timetable
As previously disclosed, a Notice of Meeting will be sent to Goldfields Money shareholders including an Explanatory Memorandum containing full details of the Finsure Transaction, together with a report from an independent expert as to whether in their opinion the Finsure Transaction is fair and reasonable to Goldfields Money shareholders.
All information the Board considers is required by Goldfields Money shareholders to allow them to make an informed decision in respect of the Finsure Transaction will be contained in the Notice of Meeting. The Board recommends that Goldfields Money shareholders read the Notice of Meeting and accompanying documents in full once received.
The Board remains confident of satisfying all remaining conditions precedent for completion of the Finsure Transaction, including obtaining all necessary regulatory approvals. The table below shows the currently anticipated transaction timetable.
 
---------------------------------------------------------------
Event                               Date 
Dispatch Notice of Meeting          May 2018 
Shareholder meeting                 June 2018 
Completion                          June 2018 
---------------------------------------------------------------

Finsure Transaction Update - Conditions Precedent
In satisfaction of another condition of the Finsure Transaction, Finsure's lenders provided their consent for the Finsure Transaction to proceed. Goldfields Money and Finsure are pleased to receive the support of Finsure's lenders, which means that all required change of control consents have now been received.
Further to the Company's announcement of 15 January 2018, completion of the Finsure Transaction is subject to the satisfaction (or waiver, if applicable) of the remaining conditions:
- Obtaining all necessary regulatory approvals (including FSSA approval from the Federal Treasurer)
- Obtaining all necessary Goldfields Money shareholder approvals
- ASX approving the quotation of Goldfields Money shares issued as consideration
- No Goldfields Money or Finsure material adverse effect or "prescribed event"
Goldfields Money and Finsure have agreed to extend the date by which the remaining conditions are to be satisfied or waived (where applicable) to 30 June 2018.
In the process of obtaining all necessary regulatory approvals, Goldfields Money and Finsure have been liaising with the Australian Prudential Regulatory Authority ("APRA") to confirm the impact of the Finsure Transaction on the merged group. The Company expects to raise additional capital as part of the Finsure Transaction in order to ensure that the merged group maintains sufficient regulatory capital to meet Goldfield Money's existing prudential capital requirements and to fund additional lending growth. Further details of this potential raising will be announced in due course.
Goldfields Money and Finsure continue to work towards satisfaction of the remaining conditions of the Finsure Transaction and a further update will be provided as progress is made.
If you require assistance, you can call the Goldfields Money Shareholder information line on 1300 308 375 (within Australia) or +61 8 6314 6314 (outside Australia) at any time between 9:00am and 5:00pm (AWST) on Monday to Friday.
Hartleys Limited and Baillieu Holst Ltd acted as Joint Lead Managers for the Placement.
Goldfields Money's financial adviser is Azure Capital and its legal adviser is Lavan.
Finsure's financial adviser is Aura Capital and its legal adviser is Ashurst.
To view the presentation, please visit:
http://abnnewswire.net/lnk/553895V1
About Goldfields Money Ltd

Goldfields Money (ASX:GMY) is Australia's new revolutionary digital bank, distributing first class products through a largely branchless distribution network. A bank without the bank. This digital banking platform is built on the recently implemented mobile first, world class core banking system provided by Temenos and our proprietary mortgage distribution software "Loankit".
Goldfields is ASX listed (ASX:GMY) with two key divisions:
Banking (operates under "Goldfields Money" and "Better Choice" brands) - an APRA regulated bank that offers deposit and loan products that are funded either on-balance sheet or off-balance sheet through a range of third party lenders. Our deposits are all guaranteed by the Australian Government Deposit Guarantee for up to $250,000 per customer. We are the new approach to banking in Australia, we're honest, with transparent bank practices and a straightforward approach to you and your money. It's all yours, honestly.
Mortgage Aggregation (operates under "Finsure" and "Loankit" brands) - an ASIC regulated mortgage aggregation and software technology platform with over 1,475 loan writers as of 31 August 2018. Finsure puts brokers first and is a leader in the market in offering a diverse lending panel, flexible commission models, training, lead generation, proprietary SaaS and mortgage broker support services. Finsure was also recently named Aggregator of the Year for 2017 at the Australian Mortgage Awards.
You can read more about us at www.goldfieldsmoney.com.au and www.finsure.com.au.
Investor / Media Enquiries
Simon Lyons
Executive Director & CEO
Goldfields Money
slyons@goldfieldsmoney.com.au
Ph: +61-8-9438-8888
M: +61-417-178325

Andrew Rowell
Director - Investor Relations
Cannings Purple
arowell@canningspurple.com.au
Ph: +61-8-6314-6314
M: +61-400-466-226
Related CompaniesGoldfields Money Ltd