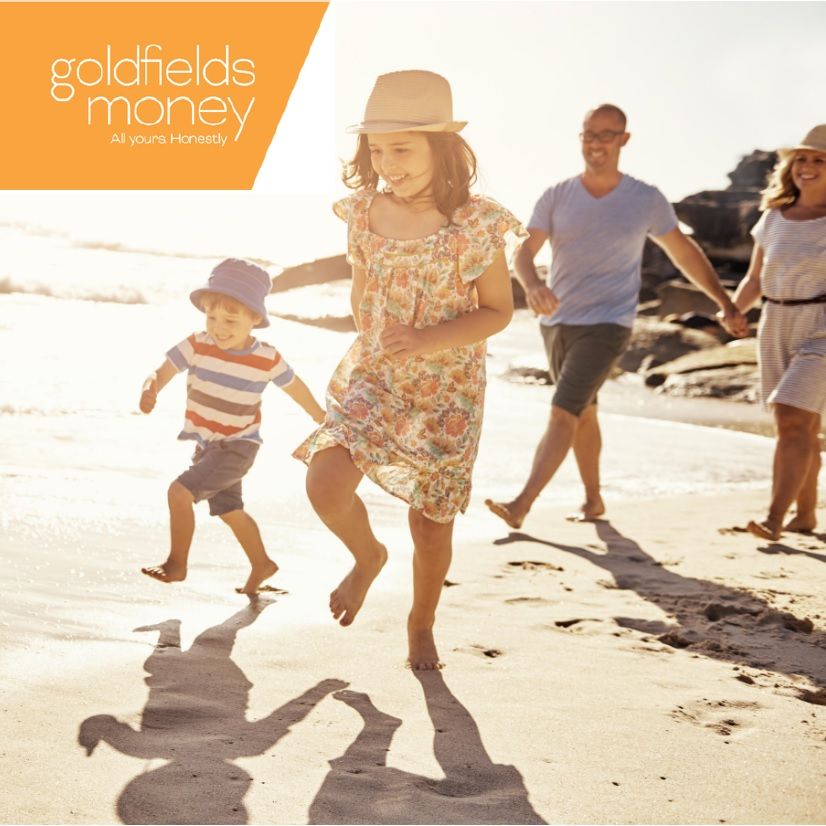 Launch of New Banking Platform
Perth, May 15, 2018 AEST (ABN Newswire) - Goldfields Money Limited (

ASX:GMY
), announced today that it has launched its new banking platform utilising international software provider Temenos for its T24 Core Banking, Channels, Analytics and Financial Crime Mitigation solutions. The digital Software as a Service (SaaS) banking platform has been specifically designed to help banking businesses like Goldfields Money compete and thrive in today's rapidly changing environment. The platform is cloud enabled and compliant with Australian ADI requirements, and most importantly has fully integrated, open source API's that allows Goldfields Money to integrate its banking services to a variety of partners, a key part of Goldfields Money's digital distribution strategy. This also allows us to develop and add innovative applications to help customers manage their finances simply and effectively.
The launch is a result of significant investment that the business has made in its people, products and processes over the last two years. It incorporates a new core banking system from Temenos, as well as a finance system from Technology One and a desktop management system upgrade. With this launch, Goldfields Money is moving to a more modern secure platform combining Temenos and other leading banking software service providers. The new platform is designed to enable greater volumes of credit applications and deposits through a cost-efficient and scalable system, enabling growth to be more rapid in an economically viable environment, and offers increased automation to decrease manual processing. Temenos' technology will improve the account opening process for all loans and deposit products, and enables origination for customers across Australia.
In conjunction with the launch of the new digital banking platform, Goldfields Money has also launched a new internet banking and mobile banking app. These enhancements ultimately make managing money on the go simpler, convenient and even more secure for a large number of customers who prefer to do their banking via the internet, on desktop or mobile phone applications.
In commenting on the transition, Goldfields Money CEO, Simon Lyons, said: "This is an important and exciting milestone for the Goldfields Money business. With an increasing volume of business moving online, we are well-positioned to offer our customers a leading edge banking experience. The ability to open deposit accounts in minutes and to accept loan applications 24/7 is a major step forward for our business."
"Whilst most systems are performing as expected, there has been some disruption to some of our customers and we apologise for this inconvenience. Goldfields Money has prided itself on exceptional customer service for over 35 years, and we continue to be available via phone, email or in-branch for any customer questions or requests. This platform will allow our customers to do their banking securely and conveniently online, on mobile or in person."
About Goldfields Money Ltd

Who is Goldfields Money Limited (ASX:GMY)? We're the little bank that could, the plucky regional credit union who grew into a national, straight-talking, digitally savvy alternative to traditional banking in Australia. We are the new approach to banking in Australia, we're honest, with transparent bank practices and a straightforward approach to you and your money. It's all yours, honestly.
We've had some awesome projects come to fruition this year which make managing your money with us simple. We've replaced our core banking system with the latest, state-of-the-art advancements in banking technology. Think of core banking systems as the beating heart of every banking institution. Some core banking systems currently operating out there are now over 30 years old and layered with patches and workarounds as new technology has evolved, such as; online banking, smartphones, and data security. The replacement of our core banking system makes us better than we were before. Better, stronger, faster.
We are listed on the ASX (ASX:GMY) and regulated by APRA. See the official looking logo below? It means depositors enjoy the same protection as the big banks with deposits guaranteed by the Australian Government for up to $250,000 per customer (including business accounts). You can read more about us at www.goldfieldsmoney.com.au
From everyday savings and investment accounts, business accounts, personal loans or home loans Goldfields Money offers uncomplicated banking products to suit your situation. We get you.
For further information please contact:

Simon Lyons
CEO
slyons@goldfieldsmoney.com.au
Ph: +61-8-9438-8810

For media and broker enquiries:

Andrew Rowell
Cannings Purple
arowell@canningspurple.com.au
M: +61-400-466-226
Related CompaniesGoldfields Money Ltd